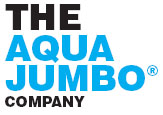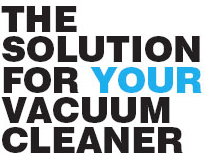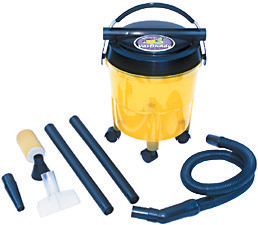 THE AQUA JUMBO®
Converts your own standard vacuum cleaner into a versatile wet & dry vac instantly!
The Aqua Jumbo will thoroughly clean up:
• Liquids
• Your carpets and tile flfl oors
• Spilled food
• Broken glass and crockery
• Garden rubble, soil, sand
• Ice/water (defrosting freezer)
• DIY workshops debris, sawdust and oil
• Dirt from a blocked sink
• Fish tanks, litter trays, pet cages etc.
• Soapy water from a defect dishwasher or washing machine
• Cold fireplace ashes (only with the AQUA JUMBO SUPER DUSTBAG)
Aqua Jumbo® easy to attach to any make of vacuum cleaner. With or without dustbag, easy to clean, endless applications.
Contents 8,5 L, weight approx. 2,1 Kg.
AQUAJUMBO.COM
THE PETVAC®
Wet&dry Pet Care system, helps to keep your home allergy free; provide safe, gentle and effective hassle free grooming to ALL pets!
Attach your vacuum cleaner to the PetVac using the adaptor included.

Use the included Grooming Tool to gently brush your pet's fur

The hair that your pet would normally shed all over your home is gently removed and deposited in the PetVac.

The PetVac easily empties into the garbage
FAQ
Can I use PetVac after giving my dog a bath?
The PetVac works very well and will remove all excess moisture and loose hair from your pets after a bath.
Is PetVac Quiet?
Even the most nervous pets will love being groomed.
Is the PetVac safe to use on my cat?
The PetVac is a safe way to cut down on hairballs and annoying hair all over your house from both cats and dogs.
THE SHED ELIMINATOR
Unique in it's kind! The ultimate grooming tool to remove loose undercoat hair from a furry pet.
A

ttach the Shed Eliminator to the hose of the PetVac and start combing your pet.

The action not only takes out hair, but also entraps fl ees and ticks.

Through the suction of the vacuum cleaner, hair and insects can be removed at the same time

Potential allergic reactions of the groomer or others in the vicinity are greatly reduced.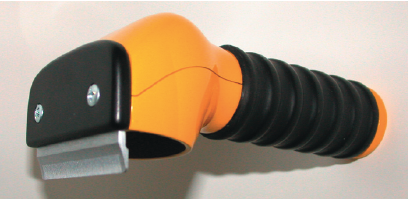 NEW! INTRODUCING THE SHED ELIMINATOR
The only professional suction de-shedding tool in the world!